Something is definitely cooking.
Stonebwoy has been spotted in a new set of photos and videos with his manger, Black Cedi in Tidal offices ahead of the release of Stonebwoy's Tuffseed song.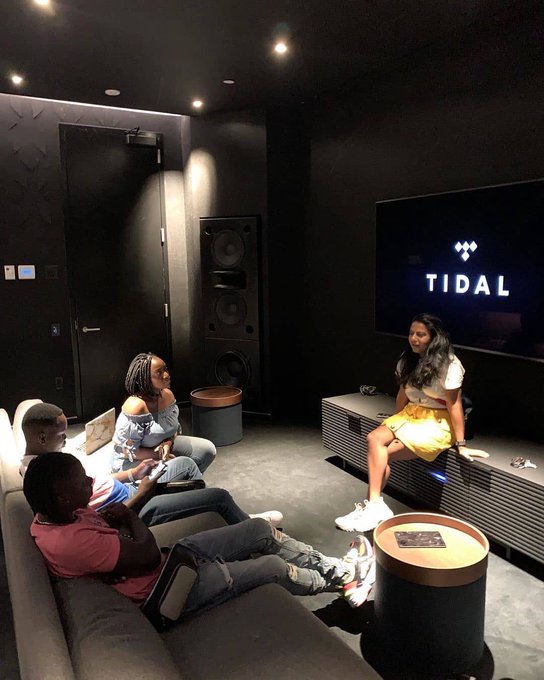 Tidal is a subscription-based music platform for artists, so our guess is that the Dancehall act is working on promoting his new song with the audio and video streaming company owned by American rapper JAY- Z.
anyway checkout the video below as Stonebwoy freestyles inside Tidal offices.
Stonebwoy recently dia a full cover of the song Tuff seed. Click here to watch it.
post by: thedistin.com.
Since You Are Here
Check out our new Youtube Web series! We promise you will love it! and subcribe to watch new episodes first!
Click the Youtube button to subscribe! We'd appreciate it a lot! Thank you!
Follow Us
We are almost at 100k followers on Facebook, 10k on Instagram and 1k on Twitter. Help us reach even faster by following us on either of these platforms.
– Leave Comments –