There are numerous movie series on the internet now which most are eye catchy and nice but let's focus on Africa as a whole TV series for now. Africans have gradually changed from the Compact Disc (CD) era and now are competing with the world on online or internet streams of movies.
Africans have been able to produce world-class movie series for quite years now and most of them have made it through the streams and have now gained recognition in Foreign markets now.
In this article, Thedistin.com will like to show the top list of best African youth series making waves and needs to watch.
These are simply the Youth shows we've seen that we enjoyed the best with entertainment value being the most important factor in African video.
Teen series is mostly based on youth life stories and the struggles youth goes through in this life.
If you're looking for a great TV series to watch on the various networks or on one of the many streaming services like Farmhouse, Iroko, Yoflex, and Neptune channel you have plenty to choose from.
Now let's check out the top list of Tv series in Ghana you need to watch – in no particular order;
1. Yolo – Ghana
Yolo is an award-winning original TV series that addresses social-cultural factors hindering young people's awareness of reproductive health issues.
The series is a sequel to the Ghanaian series "Thing We Do For Love" which was telecasted on Ghana Television (GTV) in the early 2000s directed and produced by Ivan Quansah, CEO of Farmhouse production.
Yolo won eight awards out of nine nominations at the Ghana Movies Awards in 2019.
Starring Aaron Adatsi, Jackie Appiah, Queenstar Anaafi, Fella Makafui, and others, it started airing in 2016 on TV3 but it was until 2018 that African Magic bought the right to also air the series.
Yolo is a national population council initiative in partnership with Ghana Health Service, Ghana Education Service, and Ghana Youth Authority. It is facilitated by a communicator for health and FHI 360 and funded by USAID.
Yolo Tv Series has five seasons, while we wait for season six why not check out all the excitement, drama, educative and fun in the series – click here to watch YOLO from Seasons 1 – 5.
2. MTV Shuga – Naija
MTV Shuga (or just Shuga) is a television drama series that first aired in Kenya in 2009. Starring Lupita Nyong'o—who would later go on to become a Hollywood star and win an Oscar—as Ayira, the first season of Shuga sought to teach the youth about responsible sexual behavior.
The series, perhaps because of its mix of stakeholders (the MTV Staying Alive Foundation, the United States President's Emergency Fund for Aids Relief, and the Partnership for an HIV-Free Generation), was strongly geared towards tackling the spread of HIV/AIDS in sub-Saharan Africa.
The series aimed to grab the attention of an increasingly visual African youth generation—one that grew up on 24-hour television, with antennas on poles and wide white and blue dishes hung above their roofs.
To watch all the episodes of seasons 1 – 4 of MTV Shuga Naija – click here.
3. Best friends In the World – Nigeria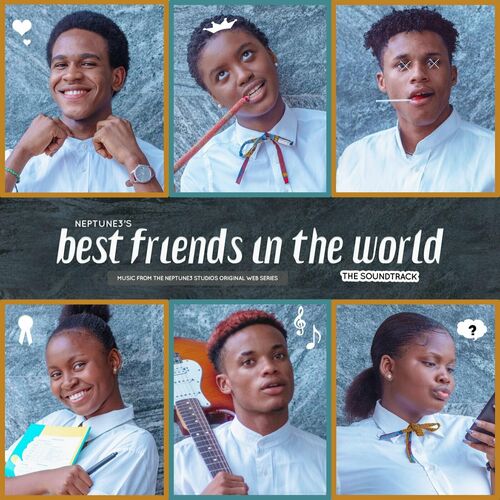 "Best Friends in the World" is an ongoing teen-centered miniseries interesting web series about friendship, high school, growing up, family and love.
Although the first season premiered in 2018, "Best Friends in the World" is a Nigerian high school series with some romance but without debauchery and philistinism, you can't help but watch time and again and recommend it to your friends.
The casts of this web series include Adam, Olive, Grace, Esther, Davido, musician, Lyta, and many more casts.
The series reminds us why education is not just necessary but mandatory for the girl child. The girl's child's future is just as important as the boy's child and must be treated as such!
It is produced by a media company, Neptune3 Studios which has three sisters based in Nigeria as the founders.
To watch all episodes of this series – click here.
4. The Crown Academy – Nigeria
The Crown Academy TV Series depicts the lives of different students who each have different stories; brewing romance, loyalty, betrayal, and the survival of the fittest.
The Crown Academy Season 1 is Directed by Debola A. I., Produced for CongaTV.
Casts include – Belinda Effah, Foluke Daramola, Esther Audu, Shalewa Ashafa, Tunji Dacosta, Rabiu Lateef, and Uto Rosman, among others.
Click here to watch all the episodes of The Crown Academy.
5. Things We Do For Love – Ghana
Since YOLO is the sequel of Things We Do For Love, watching it if you haven't will be a good idea while waiting for the new season of YOLO.
It would be a good opportunity for you to know about how actors like Jackie Appiah, Adjetey Anang, etc. played their roles in the film in the early 2000s.
Watching this series will give you a view of how epic Ghana has transformed for instance, wait until you see Bibi slotting in his card to make a call from the Ghana Telecom phone booth. Rather than watching tiny flashbacks of Things We Do For Love in Yolo, why not watch all the episodes to get a better understanding?
Things We Do for Love was directed and produced by Ivan Quansah, CEO of Farmhouse production.
To watch the series Things We Do For Love, click here.
6. Stryke – Ghana
Stryke is another series produced by Farmhouse Production. It features Ahuofe Patri, Drogba, Aaron 'Cyril', and Psycho just to mention a few.
To watch the full episodes of Stryke click here.
7. Sugar, Spice N' Sauce – Ghana
Sugar, Spice, and Sauce is a movie about a young girl named Maame, whose life changes when her adventurous and sneaky cousin returns to Ghana from the States. Maame is a young girl with an over-protective father, a doting mother, and a dream. A dream to one day become a famous musician in Ghana.
I think everyone who has been a teenager before, can actually relate to something in this movie. Whether it's strict parents who don't approve of your dreams. The desire to fit in at all costs. Peer- pressure. Boy-girl troubles. Or just simply trying to sneak out to parties at night, without getting caught by your parents. Really, haven't we all been at that stage in our lives where we all just wanted to chase our dreams and have fun?
Sugar, Spice, and Sauce is a movie about self-discovery, parenting, and friendships. It's a movie everyone should definitely watch! Now, we don't have a lot of such movies in Ghana. Movies that focus on the youth and what they really go through. And for that, this movie sure deserves some accolades.
The series features Cina Soul, and Mariam Owusu just to mention a few.
Click here to watch all the episodes of Sugar, Spice N' Sauce seasons 1 and 2.
8. Table for two – Nigeria
Producers of the popular series, Best Friends In The World are also the producers of Table for Two.
Table for Two is a ten-episode series of first dates which takes us on unique looks and social commentary on young adults dating.
The series has dramatic look at modern dating etiquettes through the eyes of the rather peculiar guests that visit a fine dining restaurant called Table For Two.
It features characters from Best Friends In The World like Olive, Grace, Esther, Adam, David, etc. but this time with different role names.
The official outlet for this series is the YouTube channel, Neptune3 Studio. To watch all episodes, click here.
9. Fancy Teens – Nigeria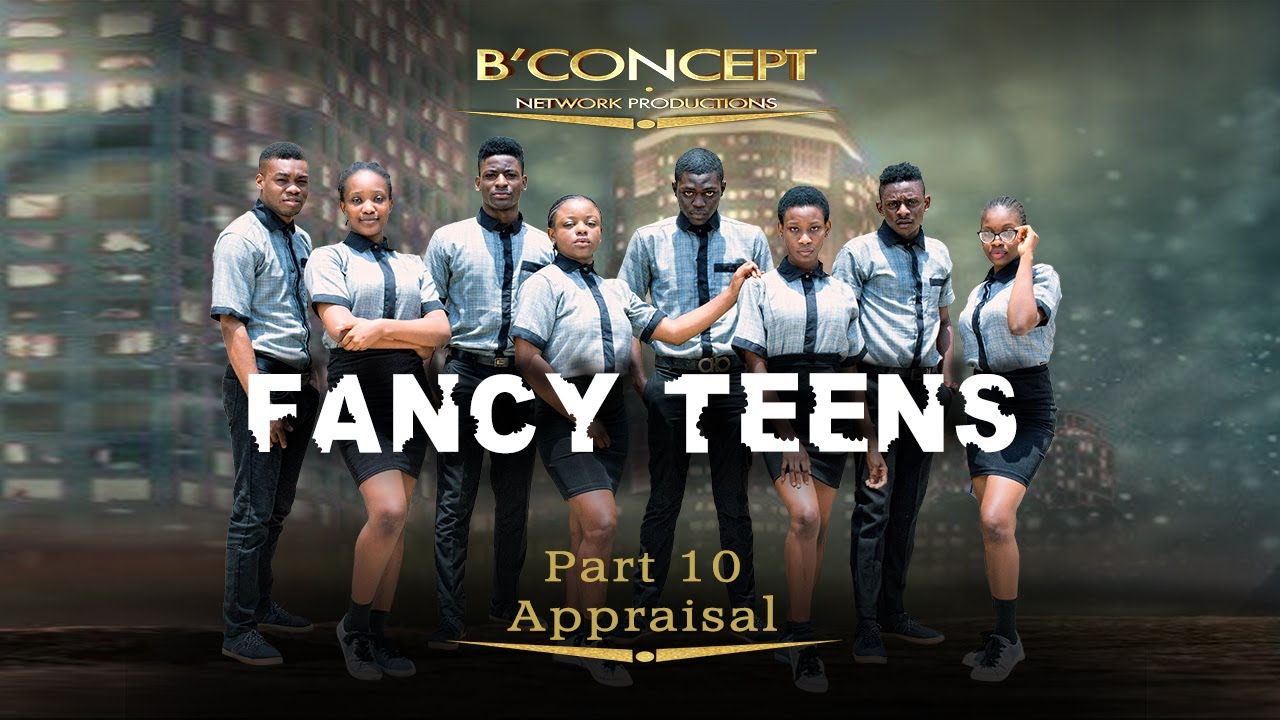 Fancy Teens is a 2020 Nigerian series about how some rich and pampered teenagers get out when their parents are not watching them.
The Nollywood web series gives an insight into the secret lives of fancy teenagers.
Written, directed, and produced by Igbo Blessing, Fancy Teens captures popular cultures among today's teenagers which includes drugs, weed, and peer pressure.
The official outlet for this web series is the YouTube channel, Bconcept Network. Click here to watch all the episodes and seasons.
10. XOXO Tv Series – Ghana
XOXO is a Ghanaian television series inspired by a youth digital slang for hugs and kisses.
The fourth season premiered in June 2021 for a special lockdown edition after it was suspended in 2016 due to an intended sponsor making a u-tun.
In 2013, the series won the RTP award for Best Television Series.
Written and produced by Eddie Seddoh Jnr, XOXO is an urban-centered programme about a group of young professionals who call themselves Network.
They meet to discuss new ideas for businesses and social issues once a month
The official outlet for this is a YouTube channel Finesse LXG Studios and MTN Ghana, click here to watch all the episodes in the four seasons.
11. Attraction – Ghana
Attraction is about a bookworm, Abena who has had little social life in almost all her four years in school.
Abena has no boyfriend, has attended no parties, and has only two real friends in her four years on campus.
It is sponsored by Close-Up and has similar faces of casts in Yolo.
The official outlet of this web series is the YouTube channel, Have Fun Gh. Click here to watch all the episodes.
12. Consternation – Ghana
Directed and written by Kojo Little, the series thrills movie-loving fans with some hilarious romantic comedy scenes.
The series parades some of the finest actors on the local scene including John Peasah alias "Drogba", Martha Daniels, and Patra Bright, among others.
The series depicts issues in modern Ghanaian society accompanied by thrills and chills and would uncover some strange happenings and secrecy in society including relationships. Click here to watch all the episodes of this series.
13. Youth Alive Series – Ghana
This is a series that exploits the lives of today's youth, It seeks to educate the youth on their sexual lives and how to live a chaste life/
It also educates about parenting and peer pressure.
The series is famous for the term Sim Card, a tag name for Condom which portrays in the series the best way to prevent pregnancy and STDs.
Released in July 2020, this series is written by Kwesi Kumi Darko and directed by Maxwell Awuni.
The official outlet of this series is the YouTube channel,
Mhaxillian Koncepts but also aired on Zylofon Tv.
To watch the episodes and seasons of this series, click here.
14. Age 18 – Ghana
Age 18 is a YoFlex Media production web series and has 11 episodes. It is scripted, directed, and produced by Bismarck Adjei Aidan. The official outlet is a YouTube channel, YoFlex Media – click here to watch all episodes.
15. Infatuation – Ghana
Infatuation is a Ghanaian web series that has gained ground impressively among young and old people.
Created and directed by Caleb Pappoe, the series focuses on the love lives of young ones and how indecisive they can be even though they feel they know it all.
The series has an intelligent storyline and it features familiar faces in Yolo like Etty Bedi, Christabel Amoabing, etc.
The official outlet of this series is the YouTube channel Alpha Studio – to watch all episodes in seasons one and two click here.
16. What's Up Online – Ghana
What's Up Online presents interactive and interesting episodes of the online series that will capture your attention.
The Horla Manuvor-directed series teaches great moral lessons about youth and how they can overcome life challenges. It follows the lives of six young adults and how they met each other through social media.
The series highlights the youth's acceptance of social media and how relationships are built through online acquaintances. It throws light also on how useful social media can be used for good and not just fun and entertainment.
The series stars budding actresses and actors like Gilbert Kweky, Dawsey Chris, Agboka Abu Amoako, Gifty Asante, Feli Nuna, Mz Dru, Lisa Okyere, Edwina Mensah, Abena McKenzie, Timothy Aryee, Michael Agyemang, Edem Avutor, Martha Boakye-Yiadom, Rachael Amoh Nyampong, Jacquelyn Ocran just to mention few.
The official outlet of this series is the YouTube channel MAMS Multimedia. MAMS Multimedia we are a film, television, advertising, and content creation hub made of young and talented individuals.
To watch all the episodes of this series, click here
17. Fork Boyz – Ghana
ForkBoyz is a Ghana Tv series produced by AMJIB Production. The first Episode was released somewhere around 24th March 2019 on YouTube.
This Tv ended in season 2, Episode 5. And after this, AMJIB production stopped uploading the remaining episodes due to the fact that they needed at least 70000 thousand subscribers before they upload the rest of the episodes.
The official outlet of this educative and eye-opening series is the YouTube channel AMJIB Production.
To watch all two seasons of this series – click here.
18. No Lie – Ghana
This is a YouTube-based series produced by Video Ghana in partnership with Kwame Nkrumah University of Science and Technology (KNUST). The film was shot on the KNUST campus and as such, it focuses on students living on campus.
The series highlights how students endowed with unique talents begin university to become an elixir to the world. Even though others are able to see to their dreams, some are left behind.
No Lie visualizes the realities on the University campus and how students are able to overcome the external pressure that comes their way
No lie plots on 3 students, from various backgrounds, financially, psychologically, and sociologically who come to meet on the KNUST campus and become buddies
To watch this series on YouTube – click here.
19. Guy Guy – Ghana
"Guy Guy" is a captivating comedy-drama that features some of Ghana's finest actors. Each episode is refreshing with appearances from Ghana's favorite celebrities.
The primary objective of this TV drama is to showcase the lifestyle of the Ghanaian youth and how they react and deal with various issues in society. The show is educative in spite of its genre. Comedy and music have proven to be one of the most effective ways of educating people on social issues.
The show is designed for the whole family. A show that children, parents, and grandparents can watch together and have a good laugh.
To watch this series – click here.
20. Shatta Girls – Ghana
Shatta Girls is an interesting series that talks about the life of three bad girls who decided to be friends.
To watch all these episodes of this series – Click here.