Who are the casts of Young Famous & African? Here's a complete list of the actors in the first Netflix South African series; their roles, net worth, birthday, and more.
Young, Famous & African is a reality series that evokes luxury and success amongst the African elites.
It is Netflix's first unscripted African reality series, its first season premiered on Friday, March 18, 2022, with seven sizzling episodes following the continent's biggest and baddest personalities. 
Set in Johannesburg, the series follows some of the most prominent and affluent personalities hailing from South Africa, Nigeria, and East Africa as they take their music, acting, style, and entrepreneurial careers to higher heights. They also maneuvered their tempestuous love lives, feuds, and demanding careers in the city of bling, Johannesburg.
The series also follows the swanky set of friends (and some exes) as they try to find love, whether by dating new people, rekindling romances with former flames, or creating a love triangle. This series truly has everything!
Not short of the soft life and "shots fired", the show gives fans a ringside view of African celebrity at its most dramatic, charismatic, and extravagant.
The series has all the ingredients that make for a juicy reality Netflix binge: a few parts glamour, a sprinkle of mess, and finished with a hefty spoonful of drama.
This all-African reality series includes power-couple 2Baba and Annie Macaulay-Idibia, celebrity stylist Swanky Jerry, actor Khanyi Mbau, musician Diamond Platnumz, rapper Nadia Nakai, businesswoman Zari 'The Bosslady' Hassan, broadcaster and TV producer Andile Ncube, radio jockey Naked DJ, and fitness enthusiast Kayeigh Schwark.
Here's more about the cast:
1. Khanyi Mbau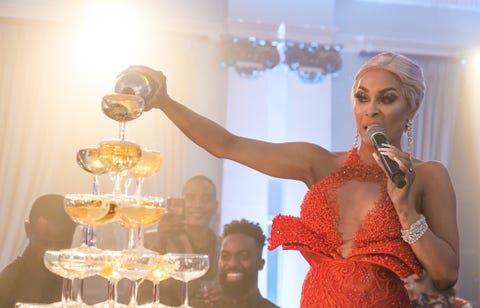 Khanyisile Mbau, known professionally as Khanyi Mbau, is a South African actress, television host, and artist.
Some may call her a golddigger, but she would say she's savvy and knows how to get things done. Khanyi is the self-proclaimed OG of the group who embodies the kind of wealth she looks for in the men she pursues.
The proudly South African actress, media personality, and businesswoman tackles her golddigger reputation head-on and doesn't apologize for knowing what she wants and setting the bar high for the men who fancy her. With her younger boyfriend, an alleged fugitive, she isn't afraid to know how she feels and hooks up with her friends – regardless of their marital status.
What is Khanyi Mbau's net worth? Khanyi Mbau is a South African actress and television personality who has a net worth of $10 million, per Celebrity Net Worth.
2. Diamond Platnumz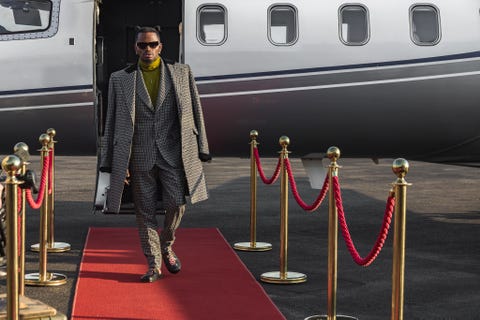 Nasibu Abdul Juma Issack, popularly known by his stage name Diamond Platnumz, is a Tanzanian bongo flava recording artist, dancer, philanthropist, and businessman of Ha heritage. He was born and raised in Tandale, Dar es Salaam.
Diamond is a Tanzanian playboy that brings Hollywood stardom wherever he goes with 13 million followers on social media and even the occasional military detail because of his Rihanna-level fandom. He co-parents two children with his ex-wife Zari Hassan and returns to Johannesburg to be closer to his family despite the tumultuous relationship riddled with infidelity, but that gets a little blurry when he goes for Nadia and Zari shares close encounters with Andile.
What is Diamond Platnumz's net worth? Diamond Platnumz is a recording artist, dancer, and businessman from Tanzania who has a net worth of $10 million.
3. Annie Macaulay-Idibia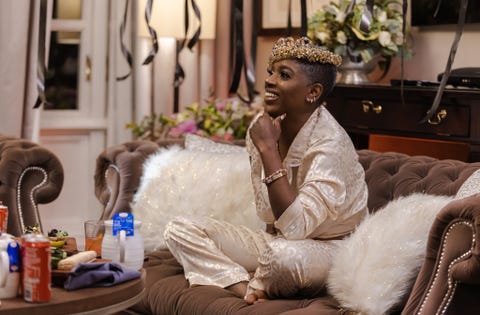 Annie Macaulay–Idibia is a Nigerian, model, presenter, and actress. She was nominated in the "Best Supporting Actress" category at the 2009 Best of Nollywood Awards.
Annie is a star looking to expand her empire. The actress and entertainer have already established herself onscreen in Nigeria and came to Johannesburg looking to expand her reach across the continent. Even though she has it all together on the outside, her issues with her estranged husband, Innocent '2Baba' Idibia, become the focal point of her story throughout Young, Famous & African, along with dealing with her daughter's health issues and sacrificing time to invest in her kids' careers.
What is Annie Idibia's net worth? Nigerian actress and Tv personality, Annie Macaulay–Idibia has an estimated net worth of $22 million.
4. Innocent '2Baba' Idibia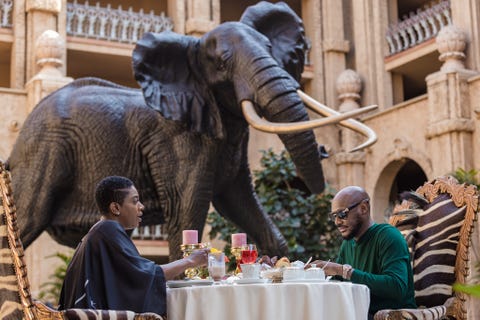 Innocent Ujah Idibia, known by his stage name 2Baba, is a Nigerian musician, singer, songwriter, record producer, entrepreneur, philanthropist, humanitarian, and activist. Prior to July 2014, he went by the stage name 2face Idibia. 2Baba is the first winner of MTV Europe, Best African Act Award in 2005.
The Nigerian superstar lives larger than life, just like his music persona, but that often causes friction in his marriage with his wife, Annie. The latter is trying to repair their relationship after the struggles with their two children.
What is 2Baba's net worth? Nigerian musician icon, 2Baba aka 2Face has accumulated a net worth of about $37 million from his music career.
5. Zari the Boss Lady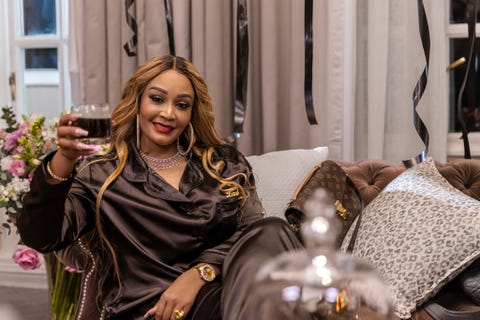 Zarinah Hassan, commonly known as Zari Hassan, alias Zari the Boss Lady, is a Ugandan socialite, musician, and businesswoman, who resides in South Africa, where she runs businesses.
Zari Hassan likes to be known for her business savvy – but as we see on the show, she also earns a reputation for the drama that follows her. Throughout the series, Zari is often on the other end of a disagreement with cast members, like Annie and Khanyi. After a public breakup and cheating scandal with her ex-husband and the father of two of her five kids, Zari co-parents Diamond while also exchanging eyes with Andile.
What is Zari the Boss Lady's net worth? Zari Hassan, alias Zari the Boss Lady, is a Ugandan socialite, musician, and businesswoman with an estimated net worth of $10 million
6. Naked DJ
Quinton Paul Masina, popularly known as Quinton Masina, or by his onstage name and Instagram handle, Naked DJ, is a bubbling South African DJ, radio host, reality TV celebrity, and record producer. He became a subject of discussion after joining Young, Famous & African, a reality show that aired on Netflix on the 18th of March, 2022.
Naked (real name Quinton Masina) is a big-time DJ who loves life and enjoys it to the fullest. Despite having control of his life, his relationship with 28-year-old Kayleigh Schwark is rocky. Outside of his romance, Naked is also often the voice of harsh reason for friends like Diamond and Andile when it comes to quarrels involving multiple women.
What is Naked DJ's net worth? Naked DJ's net worth is estimated at between $2 million to $3.8 million. He has accumulated this impressive wealth from his career in the entertainment industry as a deejay, a radio personality, a producer/director, and a reality television star.
7. Nadia Nakai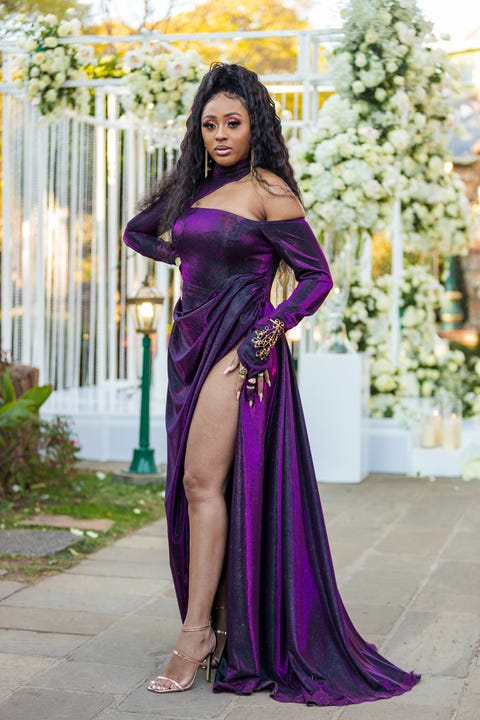 Nadia Nakai Kandava is a South African-born Zimbabwean rapper, songwriter, and television personality.
Nadia is a stylish woman who loves fast cars and having a good time. The successful first-generation South African-Zimbabwean rapper and entertainer is confident about what she wants, and that's how she ended up with American rapper Vic Mensa, whose father is from Ghana. (Though she confirmed they broke up in August.) Nadia is close friends with Khanyi and also finds herself receiving sweet gestures from Diamond while he's in Johannesburg.
What is Nadia Nakai's net worth? In her career as a rapper, songwriter, and television personality, Nakai has earned a net worth estimated at around $1 million.
8. Swanky Jerry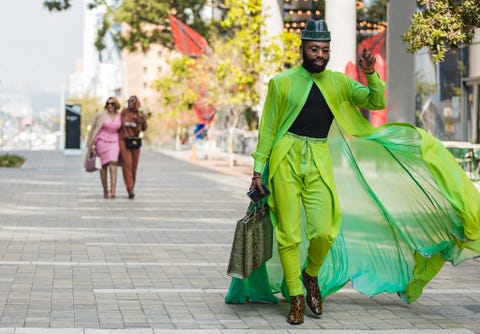 Jeremiah Ogbodo, better known as Swanky Jerry, is a Nigerian celebrity fashion stylist known for his work with Tonto Dikeh, D'banj, Ice Prince, M.I., Tu Face, Juliet Ibrahim, and Davido, among others. 
The Nigerian superstar stylist (whose real name is Jeremiah Ogbodo) is in town with his best friend Annie Macaulay-Idibia to make some moves in his career and loves a good party. He lives up to his name when it comes to his style and enjoys bringing fun to the group, especially when it comes to Annie while she deals with problems with Innocent.
What is Swanky Jerry's net worth? Nigerian's Swanky Jerry is no doubt one of the most influential Nigerian celebrity stylists. He has worked with the top figures in the entertainment world. He has a current net worth of $1 million to $5 million.
9. Andile Ncube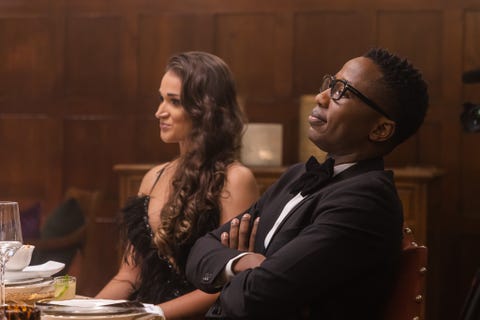 Andile Ncube is a South African TV personality and producer. He has been in the television industry since 2003 and has made a good name for himself.
The quiet, dapper entrepreneur may be excellent and easy on the outside, but he can also find himself in predicaments with women. In the series, we often find him talking about scandalous relationships with his two friends, Diamond and Naked. Things get very interesting and serious between him and Zari, with his steady advances on the Tanzanian entrepreneur despite his close friendship with Diamond.
What is Andile Ncube's net worth? According to several online sources, Andile Ncube's current net worth is estimated to be around $1 million. 
10. Kayleigh Schwark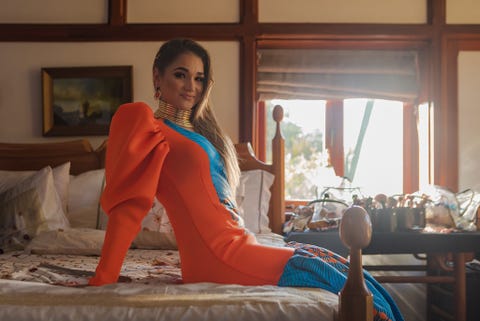 Schwark is a well-known fitness model and television personality as of now. However, she is also a professional football player.
The fitness buff and semiprofessional soccer player is trying to create a new life with her 40-year-old boyfriend, Naked. She often looks to her friends Nadia and Khanyi for advice about their relationship as she tries to reconcile her frustrations.
What is Kayleigh Schwark's net worth? Schwark is a model, reality TV star, and footballer. She is also passionate about fitness and currently has an estimated net worth of $835K to $1 million.
Watch the official trailer of Young, Famous & African below:
While the streaming platform's first African reality series has been well-received, Netflix hasn't made any announcements on the fate of the show just yet, but here's everything to know about what could go down in Season 2 if Young, Famous & African is renewed.
Young, Famous & African Season 2 Potential Cast & Plot
If the show is renewed for a second season, all 11 original cast members are likely to return, including the show's couples. South African actor Khanyi Mbau and her musician partner, Kudzai Mushonga (aka Ndege Boy), as well as husband-and-wife Innocent Idibia (aka 2Baba) and actor Annie Macaulay-Idibia, will likely be invited to come back. Radio personality and DJ Quinton Masina (aka Naked DJ) and girlfriend Kayleigh Schwark, a football player and socialite, will also likely appear in Season 2. Nigerian celebrity stylist Jeremiah Ogbodo (aka Swanky Jerry) and his debonair outfits may also return.
Exes Diamond Platinumz, the 33-year-old Tanzanian musician, and businesswoman Zarinah Hassan (aka Zari The Boss Lady) will likely come back. While Diamond made it seem like he was interested in getting Zari back, especially since they were co-parenting their children, both Diamond and Zari had other romantic interests last season: rapper Nadia Nakai and TV personality Andile Ncube, respectively.
New faces will likely also grace the show, especially if any of the original cast dates someone new. Fans could also expect people from the past to show up, like the cast's exes, some of whom are also well-known.
If the show is renewed, the next season may continue exploring the cast's careers and relationships, particularly those that ended on cliffhangers. The entire season, Andile and Zari seemed to be nurturing a budding romance, but Diamond — Zari's ex and Andile's friend — was always in the picture. During the finale, Diamond and Andile even had a heart-to-heart, with Andile confessing his "interest" in Zari, which didn't sit so well with Diamond.
Unfortunately (spoiler alert!), we already know how that love triangle pans out, as Zari apparently chose neither of them. Since filming wrapped, Zari has moved on to someone new, entrepreneur GK Choppa. If the new couple's extremely Instagram-official romance is spotlighted in the next season (after the fallout with Zari and the other two men), expect GK to be a new cast member. With Zari already coupled up, the other romantic arc that could be explored is between Diamond and Nadia, who could start dating again come Season 2.