Who are the richest pastors in Africa? How much do pastors make in Africa? Here's a list of names of powerful preachers in Africa and their net worth.
Many rich pastors in Africa come from West Africa and South Africa. The pastors have adopted a system where they form their churches in their home countries before expanding to other countries. Thanks to televangelism, pastors can reach wider audiences at the same time. This has earned them thousands of Christians who follow their preachings on TV and online platforms like Facebook and YouTube.
Gone are the days when pastors and preachers lived humble lives with little to show. Today's pastors live large, donning the latest suits and accessories made of expensive metals, and driving big cars. Evangelism and flamboyance are witnessed with every new pastor popping up. The richest pastors in Africa have run their ministries and churches for decades to reach the wealthy status they enjoy. With the support of their followers, the pastors have established businesses that afford them the good lifestyle they enjoy.
To retain their audiences, the men and women of God use enticing words coupled with stories in the Bible and words of encouragement. This tactic has won them more followers as they know what their audiences want to hear.
It is not a great secret that religion plays an essential part in our lives, and the African continent takes leading positions in the ranking of the most influential pastors in the world. Who are these famous men and women of God? The following are 12 rich pastors in Africa:
1. Alpha Lukua (South Africa) – $1 billion
Ministry

: Alleluia Ministries International

Age

 – 47 Years

Net Worth

 – $1 Billion

Nationality/Country Of Origin

 – South Africa
Who is the richest pastor in Africa now? Alpha Lukau is reportedly the overall wealthy African pastor with a net worth of around $1 billion, according to UG Wire.
Pastor Alph Lukau is a Bible Scholar and a renowned International Speaker who ministers on different platforms around the world. Through his ministry. people are saved, healed, delivered, families restored, and many such miracles.
Known as the apostle of faith Alph Lukau is a renowned author and power televangelist with hundreds of thousands of men and women under his direct leadership. He is the Senior Pastor and General Overseer of Alleluia Ministries International which he has founded in February 2002 in Johannesburg, South Africa,
2. Bishop David Oyedepo (Nigeria) – $200 million
Ministry: Living Faith Church Worldwide
Age – 67 Years
Networth – $200 Million
Nationality/Country Of Origin – Nigeria
Bishop David Oyedepo is the founder and President of Living Faith Church Worldwide, also known as Winners Chappel. He is the presiding bishop of the megachurch Faith Tabernacle in Ota, Ogun State, Nigeria. The 65-year-old Nigerian preacher studied at Kwara State University, Malete, AIT Café, and has a Ph.D. in Human Development from Honolulu University, Hawaii. He founded the Living Faith church in 1981 after receiving a mandate from God through an 18-hour vision in the same year.
David Oyedepo owns two leading Nigerian private universities, namely Covenant University and Landmark University. He is also a chancellor of both universities. He has four private jets, commercial buildings, and other properties in Nigeria and abroad.
Carmat estimates Oyedepo's net worth to be around $200 million whereas Celebrity Net Worth places his worth at $150 million
3. Prophet Shepherd Bushiri (Malawi) – $150 million
Ministry: Enlightened Christian Gathering
Age – 39 Years
Networth – $150 Million
Nationality/Country Of Origin – Malawi
Shepherd Bushiri is the founder and leader of the Enlightened Christian Gathering, a Christian non-denominational evangelical church. The 39-year-old Malawian-born preacher currently lives in South Africa. He has created and led many other churches in Ghana, his home country Malawi, Ghana, South Sudan, South Africa, and other African nations.
He has a global investment company, Shepherd Bushiri Investments, located in Sandton near Johannesburg. His business deals in mining, real estate, an airline, and other commercial initiatives. He is also known for charging exorbitant fees for public dinners.
Vim Buzz places Prophet Shepherd Bushiri's net worth at $150 million.
4. Bishop Ayo Ortisejafor (Nigeria) – $120 Million
Ministry: Word of Life Bible Church
Age – Unknown
Networth – $120 Million
Nationality/Country Of Origin – Nigeria
Ayodele Joseph Oritsegbubemi Oritsejafor, known as Papa Ayo Oritsejafor, is the establishing and Senior Pastor of the Word of Life Bible Church, situated in Warri, Nigeria. He was born on the 10th of November.
He turned into the National President of the Pentecostal Fellowship of Nigeria (PFN) on February 7, 2005, a position he held for a very long time. In July 2010, Oritsejafor was chosen as the President of the Christian Association of Nigeria (CAN), the pinnacle body of all Christians in the nation. In doing so he turned into the principal Pentecostal pioneer to hold the position. Minister Ayo Oritsejafor Ministries was the first to dispatch a Miracle campaign (Lagos Miracle Crusade) from Africa to the world crowd, by means of satellite, in 1987 with evangelist Joe Martins.
Oritsejafor considers himself to be a worker of God and an instrument through which God pastors to the otherworldly and actual necessities of individuals. He puts accentuation on salvation, apology, heavenliness, liberation, and strengthening of the less special, through social obligation programs. Throughout the long term, he has denounced inefficiency and urged rewarding the general public, paying little heed to religion or race. He offers grants to poor understudies in different tertiary, auxiliary, and rudimentary establishments both inside and outside Nigeria regardless of clan or section.
In December 2005, Oritsejafor and his better half Helen joined forces with Flight Micro Finance Bank to begin a strengthening program for individuals. Oritsejafor, from that point forward, makes it a convention to engage the less special and to mitigate the sufferings of families all over toward the finish of each December. On 26 December 2016, the Word of Life Bible Church related to the Eagle Flight Micro Finance Bank supposedly held the destitution easing program in Warri.
Oritsejafor has gotten a few honours both universally and locally in respect of his different harmony and compassionate activities. He has been respected with the Golden key to the City of Kalamazoo, Michigan by the chairman of the city. He was additionally respected with the International Youth Ambassador for Peace Award. He was given an Officer of the Order of the Federal Republic (OFR) one of the Nigerian National Honors at the International Conference Center, Abuja on December 22, 2008. Oritsejafor got an honor of 'A True Servant of God' by The Northern States Christian Elders Forum (NOSCEF) on May 9, 2013.
Papa Ayo Oritsejafor has many properties around Nigeria, especially in his home state and in Lagos.
He owns a $3.5 million Bombardier Challenger 601 private jet, Limousine, Toyota Land cruiser, and other fleets of luxurious cars.
Wealthy Celebrity places Bishop Ayo Ortosejafor's net worth at around $120 million.
5. Pastor Enoch Adeboye (Nigeria) – $110 million
Ministry: Redeemed Christian Church of God
Age – 80 Years
Networth – $110 Million
Nationality/Country Of Origin – Nigeria
Enoch Adeboye is the General Overseer of the Redeemed Christian Church of God in Lagos. He had his education at UNILAG, Nigeria, and Obafemi Awolowo University. Even with the wealth, he has amassed over the years, Pastor E. A. Adeboye as he is popularly known by his followers, continues to show humility while preaching in the ministry.
The 78-year-old Nigerian pastor was ordained as a pastor of the Redeemed Christian Church of God in 1977 and become General Overseer of the church four years later. Some of his churches and properties include Redeemers University and Dove T.V., a digital satellite TV broadcasting company.
Enoch Adeboye has a current net worth of $110 million.
6. Uerbert Angel (Zimbabwe) – $60 million
Ministry: Good News Church
Networth – $60 Million
Age – 44 Years
Nationality/Country Of Origin – Zimbabwe
Uerbert Angel was born in Zimbabwe though he currently resides in the United Kingdom. The 41-year-old pastor is the founder of Spirit Embassy, a Pentecostal ministry in the U.K. Uebert founded this church in 2007 and later changed the name to Good News Church.
Other than preaching, Uebert also runs several businesses in Zimbabwe and the U.K. His lifestyle allows him to fly in choppers when preaching the word of God. The pastor's source of wealth ranges from commercial properties he has, cars, investments, and other enterprises. He has heavily invested in real estate, making him one of the youngest and richest pastors in Africa.
Uebert Angel has an estimated net worth of $60 Million
6. Pastor Chris Oyakhilome (Nigeria) – $50 million to $126 million
Ministry: Believer's Loveworld International
Age – 57 Years
Networth – $70 Million
Nationality/Country Of Origin – Nigeria
Pastor Chris Oyakhilome is the founder and President of LoveWorld Incorporated. Born on 7 December 1963 in Edo, Nigeria, Chris Oyakhilome is one of the richest pastors in Africa that owns megachurches.
His church is also known as Christ Embassy. With more than 150000 followers, Pastor Chris Oyakhilome boasts one of the largest congregations in Nigeria.
Chris Oyakhilome is a Nigerian televangelist and faith healer who has a net worth of $50 million, per Celebrity Net Worth. Other online platforms place Pastor Chris' fortune at $126 million.
8. Tshifhiwa Irene (Zimbabwe) – $42 million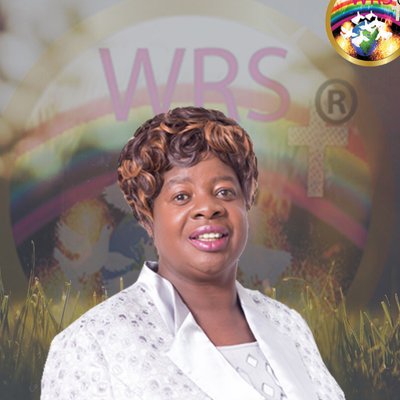 Ministry: Divine Truth World Restoration Services
Networth – $42 Million
Age – Unknown
Nationality/Country Of Origin – Zimbabwe
Pastor Tshifhiwa Irene is among the few female evangelists who have managed to stay visible in the male-dominated space of rich African pastors. The South African pastor is the founder of Divine Truth World Restoration Services for World peace by Jesus Christ. She is based in Venda. The South African pastor has grown her following to thousands over the years and also expanded her business empire.
Before getting into the gospel ministry, televangelist Tshifhiwa Irene worked in the banking sector. She worked on a plan to create her ministry while still an employee of Standard Bank of South Africa between 1990 and 2001.
Pastor Irene is acclaimed as one of the richest pastors in South Africa. The renowned religious leader is reported to have an estimated net worth of $42 million.
9. Pastor Ray McCauley (South Africa) – $30 million
Ministry: Rhema Bible Church Worldwide
Networth – $30 Million
Age – 71 Years
Nationality/Country Of Origin – South-Africa
Pastor Ray McCauley is a religious leader, businessman, and senior pastor of Rhema Bible Church. The 70-year-old is also the President of the International Federation of Christian Churches. He also co-chairs the National Interfaith Council of South Africa.
Ray McCauley went for training before building his church. He started his service in the ministry in the late 1970s. Ray McCauley's church boasts about 50000 members including the rich and elite in South Africa. The former champion and bodybuilder owns several properties and businesses across South Africa. He has also authored several books and owns a TV station; Rhema Television (RTV).
Pastor Ray McCauley is the leader and former Senior Pastor of Rhema Bible Church. He has an estimated net worth of $30 million.
10. Prophet T.B. Joshua (Nigeria) – $15 million
Ministry: The Synagogue, Church of All Nations
Networth – $15 Million
Age – 67 years (late)
Nationality/Country Of Origin – Nigeria
Prophet Temitope Balogun Joshua is the founder and head of the Synagogue Church of All Nations (SCOAN) based in the Ikuton area of Lagos State, Nigeria. Prophet T.B. Joshua does not come without some controversy. He has been blacklisted in Cameroon before and condemned by the U.K. media for making HIV patients stop taking their doses. This later led to the patients dying.
The 56-year-old televangelist is one of the few pastors of his caliber with a huge digital and social media following. He has over 3 million fans on Facebook alone while commanding another 1.7 million subscribers on YouTube. His YouTube videos have had over 400 million views. T.B. Joshua runs many enterprises that contribute to his wealth. He also owns the Emmanuel TV station, which is the largest Christian TV station in Nigeria.
Temitope Joshua is a Nigerian clergyman who has a net worth of $10 million, per Celebrity Net Worth. Other sites place his fortune at $20 million and $100 million.
11. Pastor Mathew Ashimolowo (Nigeria) – Net worth $10 million
Ministry: Kingsway International Christian Centre
Networth – $10 Million
Age – 67 years
Nationality/Country Of Origin – Nigeria
Pastor Mathew Ashimolowo was born on 17 March 1952 in Nigeria. The 68-year-old clergyman is the founder and senior pastor of Kingsway International Christian Centre in London. The other main church is in Maryland, Lagos. Pastor Matthew started ministering actively in 1992 and gradually built his church and congregation. He currently has a following of about 15000 worshipers.
Pastor Mathew Ashimolowo is one of the wealthiest preachers in Africa, his source of wealth being properties, businesses, and Christian literature and documents. He also has a media company, Matthew Ashimolowo media. And a television program; Winning Ways which is broadcasted in Ghana, Zimbabwe, Nigeria, and some countries in Europe.
12. Pastor Lazarus Muoka (Nigeria) – $8 million
Ministry

: The Lord's Chosen Charismatic Revival Movement

Networth

– $8 Million

Age

– Not Known

Nationality/Country Of Origin

– Nigeria
Pastor Lazarus Muoka is the founder and General Overseer of The Lord's Chosen Charismatic Revival Movement. He started his ministry in 1994 with a few members and has since grown his church to be one of the largest in Nigeria and Africa. The Imo State native's popularity does not come without controversy. He has been accused severally of stage managing and faking the miracles he performs on worshipers and conning some of his congregants.
Pastor Lazarus Muoka's source of wealth mostly proceeds from his followers, the private enterprises he runs, and book sales. The pastor and author also receive gifts and donations from his congregation.
Lazarus Muoka is an author and the leader of The Lord's Chosen Charismatic Revival Movement with a current net worth of $8 million
Below is a recap of the top 12 wealthiest pastors/preachers/men of God in Africa, their countries, and net worth;
| | | | |
| --- | --- | --- | --- |
| Rank | Name | Country | Net Worth |
| 1 | Alpha Lukua | South Africa | $1 billion |
| 2 | Bishop David Oyedepo | Nigeria | $200 million |
| 3 | Prophet Shepherd Bushiri | Malawi | $150 million |
| 4 | Bishop Ayo Ortisejafor | Nigeria | $120 million |
| 5 | Pastor Enoch Adeboye | Nigeria | $110 million |
| 6 | Uerbert Angel | Zimbabwe | $60 million |
| 7 | Pastor Chris Oyakhilome | Nigeria | $50 million |
| 8 | Tshifhiwa Irene | Zimbabwe | $42 million |
| 9 | Pastor Ray McCauley | South Africa | $30 million |
| 10 | Prophet T.B. Joshua | Nigeria | $15 million |
| 11 | Pastor Mathew Ashimolowo | Nigeria | $10 million |
| 12 | Pastor Lazarus Muoka | Nigeria | $8 million |