Grammarly is on the up-and-up and former CEO Brad Hoover profited. Before he stepped down, he accumulated a sizable fortune. So, how rich is he?
It turns out the confusing nature of the English language can be a real profit. Education and editing platform Grammarly has climbed its way to the top shelf of the startup world in its latest funding round, pitting it as the 10th most valuable startup in the U.S. in 2021, with former CEO Brad Hoover at the helm of it all.
Here's a dive into Hoover's net worth, including his salary from Grammarly and how he got to where he is today.
Profile Summary
| | |
| --- | --- |
| Celebrated Name: | Brad Hoover |
| Net Worth: | $8 million to $10 million |
| Profession: | Former CEO of Grammarly (from 2011 to 2023) |
| Other roles: | Business consultant, business analyst, investor |
| Date of Birth: | Unknown |
| Birthplace: | Lancaster, Penn |
Grammarly was the 10th most valuable U.S. startup in the U.S. as of 2021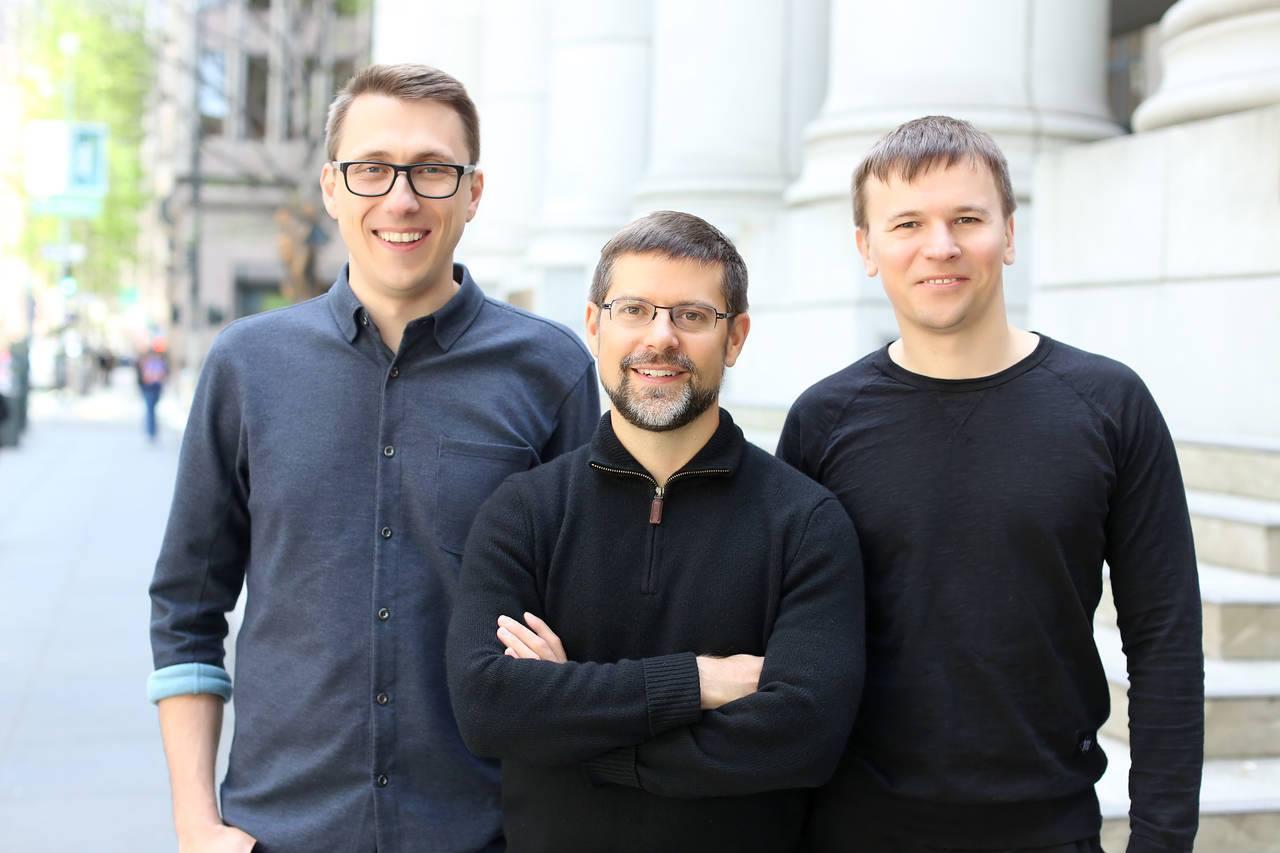 Editing software developer Grammarly is now worth $13 billion following its latest funding round. The more than $200 million in capital stems from lead investors Baillie Gifford & Co. and accounts managed by BlackRock.
Grammarly didn't get here in a day. It grew its user base to about 30 million people per day over the course of 12 years. The platform's flexibility (it works with some 500,000 applications) has helped it stay relevant in a changing technological environment. Plus, Grammarly's commitment to machine learning following a $110 investment in 2017 has helped propel it forward.
Grammarly has raised upwards of $500 million in funding over three institutional investor rounds. In 2020, Grammarly expanded its repertoire of assets to include Docugami, a Seattle-area document engineering startup it invested in for $10 million.
Brad Hoover has been Grammarly's CEO for a decade
Hoover has been at the front of Grammarly's executive pack since 2011 and has been a big part of the company's success. A native of Lancaster, Penn. and graduate of Cornell University, Hoover currently lives in San Francisco to cater to his Silicon Valley unicorn. Hoover's experience as a business consultant, analyst, and investor gives him a well-rounded perspective in the business sphere.
What's Brad Hoover's salary at Grammarly?
As CEO of Grammarly, Hoover was poised to get a slice of that mega valuation. It starts with his salary, which is reported to be about $503,500 annually. According to Comparably, the wider Grammarly executive team makes an average salary of $208,799 per year.
Hoover's compensation went beyond base salary. There were also bonuses and equity. Since Grammarly isn't a public company, it's not required to report financial statements inclusive of executive stakes. But as long-time CEO, Hoover is likely to have at least a fair share.
Grammarly's Brad Hoover has a net worth in the millions
With a decade serving in his post, Hoover has amassed more than $5 million in salary alone. Combined with bonuses, equity, and returns on his own investments, his net worth is likely to exceed that number and is estimated between $8 million and $10 million.
The new CEO of Grammarly is Rahul Roy-Chowdhury with Noam Lovinsky as Chief Product Officer.
On May 1, 2023, Grammarly announced its new CEO Rahul Roy-Chowdhury with Noam Lovinsky as the Chief Product Officer.
Rahul is an Indian-American by nationality who has been in the tech business for years.
Before joining Grammarly, Roy-Chowdhury was vice president of product management at Google; where he had worked for 14 years, according to his LinkedIn profile.
He has an MBA degree from the Stanford University Graduate School of Business; an MS in computer science from Columbia University and BA in maths from Hamilton College.
Two months before he held this position, in an internal email to team members on Monday, the former CEO of Grammarly, Brad Hoover, shared: "We're now at an inflection point for our product and business. Seizing this moment and reaching the next orders of magnitude requires us to move faster and at a much larger scale. A new era of leadership can help drive this inflection. As such, after twelve years at the helm of Grammarly, I am passing the baton to our current global head of product, Rahul Roy-Chowdhury, who will become CEO on May 1."
He added that as the company approached its fourteenth birthday, it was the ideal time for the transition. "Grammarly is a deeply technical, product-led company; Rahul's product and technology background is a tremendous asset, and he is well-positioned to help us navigate the path ahead," Hoover said in the email. He described Roy-Chowdhury as mission-driven and fiercely user-focused, with his experience and learnings from building Chrome into a platform that would help Grammarly move faster at scale. "During his two years at Grammarly, Rahul has focused on driving excellence and helped us up-level as a company. He has pushed our thinking and driven the organisation forward with clarity, keen judgment, and sound decision-making. Under Rahul's leadership, we also took a big step forward with our product, increasing quality and introducing solutions to help beyond the revision stage of communication."
"I joined Grammarly two years ago because of a deep belief in our mission to improve lives by improving communication. I'm honoured to serve that mission in a new capacity as Grammarly's CEO, starting May 1. Our millions of users remain our north star as we continue solving their real communication challenges. Grammarly has been harnessing innovation in AI responsibly for over a decade, and we're just getting started," Roy-Chowdhury said in a statement after the announcement.