Meta Inc. has released a new social networking platform called Threads, an Instagram app that is specifically for users to share ideas and trends in text.
Mark Zuckerberg and Elon Musk are two of the world's most influential people best known for their inventions tech relative projects.
The duo are billionaire businessmen but in terms of figures, Musk is well ahead—the world's richest person and his net worth is more than double that of Zuckerberg.
Zuckerberg and Musk have long teetered between being competitors, frenemies, and outright enemies. The two have criticized each other over the years, including about Musk's SpaceX rockets, data privacy scandals at Meta, and more.
The two are in serious competition and this time around companies they oversee — Meta and Twitter, respectively — are set to square off in direct competition.
Mark has released a Twitter rivalry platform called Threads, an Instagram app under Meta Inc. on Thursday (6th July 2023) to compete with Twitter's threads. Read on for more about this new app that has got many talking online.
Quick facts
| | |
| --- | --- |
| Name of App: | Instagram Threads App |
| Owner: | Meta Linc. |
| Founder: | Mark Zuckerberg |
| Launch Date: | 6th July 2023 |
| Launch Time: | 10 Am |
| QR Code: | threads.net |
| Known As: | Twitter rivalry app for threads |
What is Threads app?
Threads app is a new Meta Inc. platform but a subsidiary of Instagram which falls under the social networking category.
Unlike Facebook which is mostly about videos, and Instagram best used as a photo platform, the main motive of Threads App is to share ideas and trends with texts.
The platform will allow users to post short messages to a wider audience and respond when others post, a screenshot preview indicated.
"Say more with Threads — Instagram's text-based conversation app," the description of the app reads in Apple's app store.
"Threads is where communities come together to discuss everything from the topics you care about today to what'll be trending tomorrow. Whatever it is you're interested in, you can follow and connect directly with your favorite creators and others who love the same things — or build a loyal following of your own to share your ideas, opinions, and creativity with the world."
Threads launches as more users seek alternatives to the Elon Musk-owned platform that's undergone considerable changes since he bought it last year, including staff layoffs, temporary limits on how many tweets can be viewed, and paid subscriptions for verification. In response to Musk and these decisions, some people have stopped using the platform.
Is Threads app secured and safe to use?
Threads app is supposed to be safe and secure for its users. Ragneet reports that Threads understand the importance of keeping discussions private. The program lets users ban, mute, or limit contacts. Additionally, users can opt for automatic message deletion, ensuring that conversations are ephemeral by default.
The outlet adds that the platform also notifies users when someone takes a screenshot of their content, adding an extra layer of privacy. These privacy features offer users peace of mind and empower them to control their social interactions.
A privacy policy provided in the app store indicated that Threads may collect data from users related to a slew of categories: health and fitness, financial information, contact information, search history, and purchases, among others.
Twitter, by comparison, collects information from users during the use of the platform, when users provide the information directly, and when Twitter receives data from third parties, the company's privacy policy says.
It is right to note that Meta Inc. will be held responsible if there is any form of privacy invasion. Back in 2018, Facebook CEO Mark Zuckerberg testified before Congress about how the company collects and uses data about users.
The hearing came in the wake of Haugen leaking tens of thousands of pages of company documents to senators showing that Facebook has failed to fix numerous problems that it's long known about, and in some cases made them worse.
The internal research Haugen leaked also revealed the negative effects of Facebook's Instagram app on teen girls and young women. Haugen said she was particularly struck by the company's research that Instagram was worse for mental health than other social media platforms. "It actually makes them use the app more.
When is the release date of the Thread App?
Instagram Threads App, a Twitter competitor from Meta, was launched on July 6, 2023, at 10 AM ET. It is now available on App Store and Google PlayStore. The spinning ticket includes a QR code that connects to threads.net, which seems to be the online homepage for the brand-new social media platform. 
The app managed to sign up more than close to 50 million users in just the first day after its launch.
How to download Instagram Threads App for Android or iOs?
Threads is available for download from the Apple app store, and Google Play store.
To download the Instagram Threads app for Android or iOS, follow these simple steps
For Android:
Google Play Store for Android.
Type "Instagram Threads" and press the search button.
Locate the Instagram Threads app in the search results.
Select the app icon to access the app's home screen.
To download the app, just tap the "Install" button.
If asked, go through the app's permissions and give it what it needs.
Wait for the app to install.
Instagram Threads appear on your home screen or app drawer after installation.
For iOS:
Launch the App Store on your Apple gadget.
In the search tab, type "Instagram Threads" and tap on the search button.
Locate the Instagram Threads app in the search results.
Select the app icon to access the app's home screen.
On the app page, tap the "Get" or "Install" button.
Authenticate using your Apple ID, if prompted.
Allow the program to install.
The installation puts Instagram Threads on your home screen or app library.
How do you create a Threads account?
Threads users can use their existing Instagram account to log in to Threads. It does not indicate another way to create an account.
What are some features of the Instagram Threads App?
There are unique features that differentiate between Twitter and Instagram and even other Meta-owned platforms. A launch teaser of the app shows the search bar displays a ticket symbol when you type "threads" (or any of a range of other phrases) into the search field. When you tap it, a spinning ticket with your Instagram username and a local launch time converted from 10 AM ET appears. After a particularly chaotic few days at its primary competitor Twitter, news of Threads' debut will be surfaced.
Seamless integration with Instagram's close friend list.
Simplified messaging interface for intimate conversations.
Status updates to share current activities, location, and mood.
The auto-Status feature updates your status automatically based on context.
Camera-centric design for quick photo and video sharing.
Integration with Close Friends Story for sharing exclusive content.
Advanced privacy controls to block, mute, or restrict users.
Automatic message deletion for ephemeral conversations.
Screenshot notifications for enhanced privacy awareness.
Integration Threads briefly showed up on Google Play
Instagram Threads is a dedicated messaging app created by Instagram. It allows users to have private conversations with their close friends on Instagram. The app integrates seamlessly with Instagram's main platform and offers features such as status updates, auto-status, a camera-centric interface, and enhanced privacy controls. Threads aim to enhance communication and foster intimate connections among a user's inner circle within the Instagram community.
Integration Threads briefly appeared on Google Play, suggesting an Android integration plan. Threads resemble Twitter. According to the screenshots, a new post will display character counts along with a little paper clip for adding anything else that Threads will allow you to attach to posts. User photographs and reposting, responding, and sharing articles are small circles. Twitter's Instagram blue checkmarks are present.
What is the age limit for the Threads app?
Meta Inc.'s new platform Threads is for people above the age of 12. This means if you're 11 years and below you're advised to stay out of the platform.
Who owns Threads App?
Instagram Threads app is a platform owned by Meta Inc. Meta Platforms, Inc., formerly named Facebook, Inc., and TheFacebook, Inc., is an American multinational technology conglomerate based in Menlo Park, California. The company owns Facebook, Instagram, and WhatsApp, among other products and services.
Who is the founder of Threads App?
Threads app was founded by businessman and tech mogul, Mark Zuckerberg. Mark Zuckerberg is an American business magnate, computer programmer, internet entrepreneur, and philanthropist. He is known for co-founding the social media website Facebook and its parent company Meta Platforms, of which he is the executive chairman, chief executive officer, and controlling shareholder.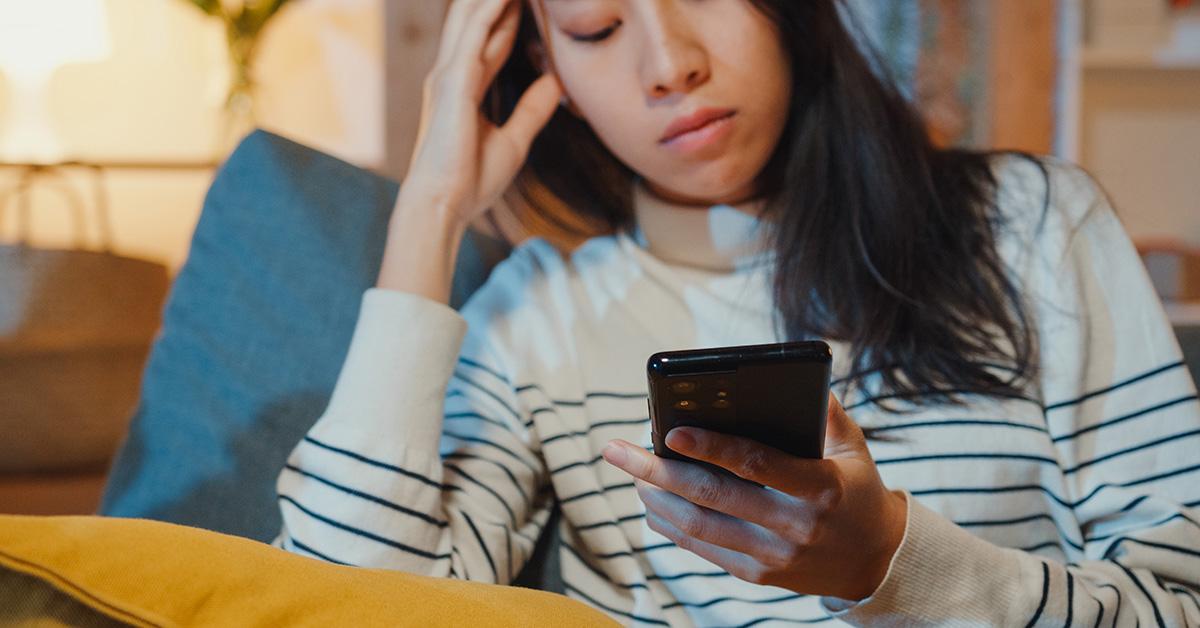 Does Threads allow NSFW content?
As it turns out, though, the connection between Instagram and Threads also extends to the new app's content guidelines, which prohibit almost all content that would be considered not suitable for work (NSFW).
As Instagram's guidelines clearly state: "We don't allow nudity on Instagram. This includes photos, videos, and some digitally-created content that show sexual intercourse and genitals."
The guidance continues by saying that users should only post photos that are safe for a diverse audience. Meta's guidelines elsewhere state that they prohibit nudity because some of their users may be "sensitive" to that kind of content.
What happens if you post NSFW content on Threads?
As is the case for users who post NSFW content on Instagram, users can face a variety of different consequences depending on what the post is and how many other times a user has posted similar content. The steps can include removing the content, disabling or removing your account, and even stopping certain users from accessing other Meta products or sharing their content across Meta's portfolio of platforms.
Meta has a fairly exhaustive list of the kinds of images that can't be posted, which include photos of nudity that depict actual people and imagery of sexual activity.
Generally, it seems clear that Threads has a pretty low tolerance for NSFW content. So, those hoping to post NSFW content on Threads are going to have to find another way to post the content they want.
Does Threads allow you to add multiple accounts?
Threads is designed to be easy to use, which is why many people who have signed up for the app have simply done so by connecting their existing Instagram account to it. If you're someone who wants to use multiple Threads accounts, though, either because you have a professional account or for some other reason, there is a way to do that in the app.
On apps like Instagram and Facebook, Meta has allowed users to toggle between multiple accounts within the interface without having to log out and back in. Threads does let you have multiple accounts, but it doesn't have that functionality yet. Instead, you have to return to the login screen in order to toggle between accounts, which means that it's nearly impossible to be working on several accounts at the same time.
How you can switch accounts in Threads.
Because Threads uses an Instagram login, you'll first need to be sure you can log in to all of the Instagram accounts you want to use before you try to toggle between them in Threads. Once that's all set, though, it's not too painful to switch accounts in Threads.
First, you'll need to add multiple accounts to Threads, which you can do after going to the login in page and selecting the prompt to switch profiles.
Once you've logged in with your primary Instagram account and you want to switch, though, you'll need to go to your profile in Threads and log out. After that, you'll be taken back to the login page where you should see your other profiles if you've added them through Instagram. In just a few clicks, then, you can switch between different profiles that started on Instagram.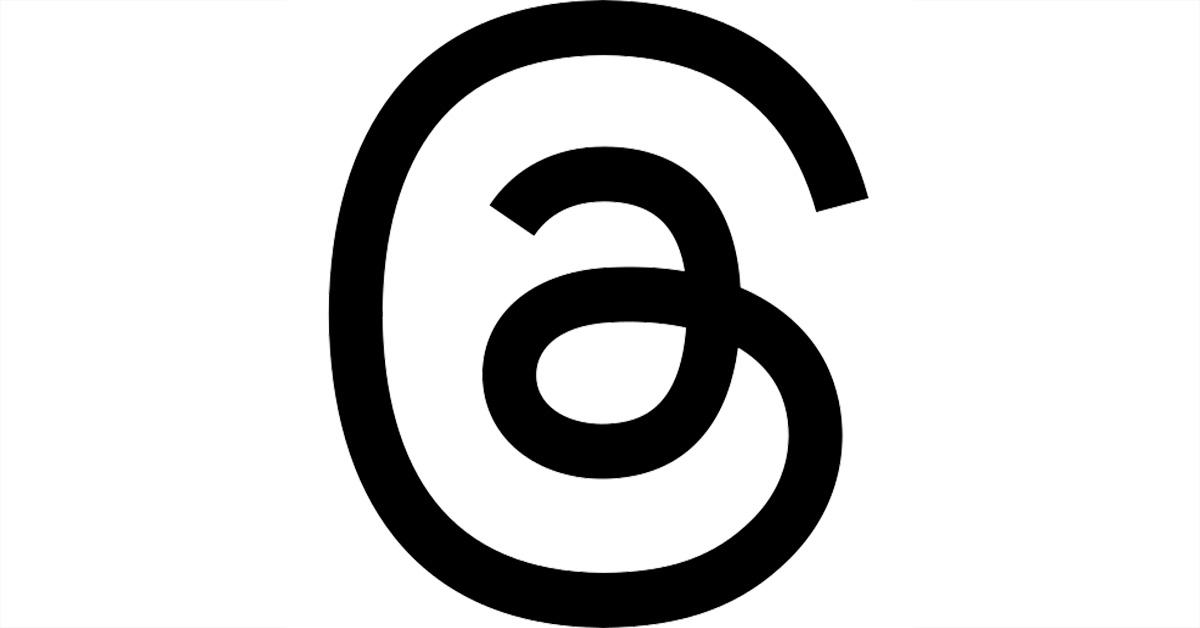 Here's how to get verified on Threads.
Once you can log into Instagram and link your new Threads account, you'll have to apply for verification on Instagram first. Go to the Accounts Center and hit the Meta Verified tab. From there, you'll have to activate two-factor authentication and then provide some legal documentation proving your identity. If Meta approves, then you'll be verified on Instagram. If you link Threads, then legacy verification will kick in and get you verified there too.
By that logic, if you're already verified on Instagram, to begin with, then your Threads account will also be verified once you sign up.
Now all that's left is to see whether or not Threads can really dethrone Twitter as the bird app continues to crash and burn.
How is Threads different from Twitter?
Other Twitter competitors that have already launched, such as Bluesky, Mastadon, and Spill, have struggled to become equal to, let alone surpass, Twitter as the go-to app for text-based conversations or live updates on current events.
But those startup companies did not have the parent company that Threads does. Meta's existing users across its platforms are expected to jump-start Thread's user base, said Joanna Stern, a CNBC tech contributor who appeared on TODAY July 5.
"There have been other competitors that have popped up to try to take on Twitter since Elon Musk's acquisition, and they've struggled, they've struggled with the mainstream popularity," she said. "Meta is the biggest social media company in the world. They can take this to their users, their existing user base and leverage that."
Tying new Threads accounts to Instagram directly connects the platforms' user bases. Instagram has 2 billion users worldwide, compared to Twitter's 300 million.
Stern said Threads comes at a prime time in which it can challenge Twitter.
"Elon Musk has left an opening in the social media landscape," she said, "and I also think, especially as we head into the election, where Twitter is such a mouthpiece for people in politics, and leaders in all types of industries.
"With users unhappy with Twitter, there is an opening, and Meta, Mark Zuckerberg always likes an opening."