What happened to Jamie Reid? The Punk artist who created the Sex Pistols' famous album covers dies age 76. What he died of, career and fortune explored
Jamie Reid was an English visual artist and anarchist.
Reid's work, featuring letters cut from newspaper headlines in the style of a ransom note, came close to defining the image of punk rock, particularly in the UK.
Unfortunately, on August 8, 2023, he was reported dead and following this tragic news, many wanted to know how he died and how much he was worth. Read on for more.
What was Jamie Reid's cause of death?
Jamie Reid, the artist and graphic designer whose collage work for the Sex Pistols was a central pillar of the punk aesthetic, has died.
He was confirmed dead on 8 August 2023, at the age of 76 in Liverpool, England.
His gallerist John Marchant confirmed his death alongside Reid's family. In a statement he was described as an "artist, iconoclast, anarchist, punk, hippie, rebel and romantic. Jamie leaves behind a beloved daughter Rowan, a granddaughter Rose, and an enormous legacy."
At the moment, there are no details about what his cause of death was.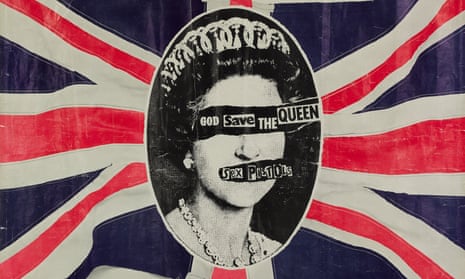 What was Jamie Reid's net worth? He had an impressive career
Although there were no confirmed reports about his fortune, several reports suggests Jamie Reid died a millionaire with an estimated net worth between $1 million and $5 million. He made money from his primary career as an artist.
The punk artist behind the Sex Pistols. He created the controversial artwork for the band's God Save the Queen single in 1977.
Released in Queen Elizabeth's Silver Jubilee year, it showed the record's title plastered over her eyes and mouth
The words appeared cut out from newspaper headline type in the style of a ransom note.
He also designed the garish cover of their album that year — Never Mind the B*llocks, Here's the Sex Pistols.
Jamie was born in Croydon, South London.
After college, he co-founded the political mag Suburban Press, where he combined graphics and slogans.
He was in a 1968 student demo with late punk impresario Malcolm McLaren, who later asked him to work with the Sex Pistols.