What is the 8 Passengers abuse controversy? The matriarch of the YouTube family, who was accused of exploiting and punishing her kids online, has been arrested. Details.
With nearly 2.5 million subscribers, the 8 Passengers YouTube page was a go-to spot for many to watch content that is intended to be family friendly. The channel is run by matriarch Ruby Franke, and it centers around her life as a wife to Kevin Franke, and how she's raising six kids — Chad, Abby, Julie, Russell, Shari, and Eve.
Ruby generally posted a minimum of six new vlogs each week, meaning that she's sharing a lot about her personal life and her children. While oversharing is an understood prerequisite of being a successful vlogger, many of Ruby's viewers have grown concerned over the things she chooses to divulge about her kids.
What is the 8 Passengers abuse controversy? Several videos from the family channel have alerted viewers. From making her son sleep on a beanbag chair for seven months, to seemingly ignoring her kids' desire to keep things off-camera, Ruby Franke has gotten into a bit of hot water with some online. 
On August 2023, news broke that she has been arrested alongside one other woman on suspicion of aggravated child abuse. Here's everything we know about her arrest and the family YouTubers controversies so far.
What is the 8 Passengers abuse controversy?
Though 8 Passengers is a family account, Ruby appears to run the account, and most of the videos do not feature Kevin Franke.
The main video that caught viewers' attention was removed from the 8 Passengers' channel once it started getting a lot of negative attention in the comments section but was re-uploaded by a separate user and can be seen here. The comments section on the 8 Passengers' videos has also been disabled.
In the now-deleted video, Ruby explains that her eldest son, Chad (age 15), had not been sleeping in his bedroom for seven months after he played a prank on his younger brother Russell (age 8).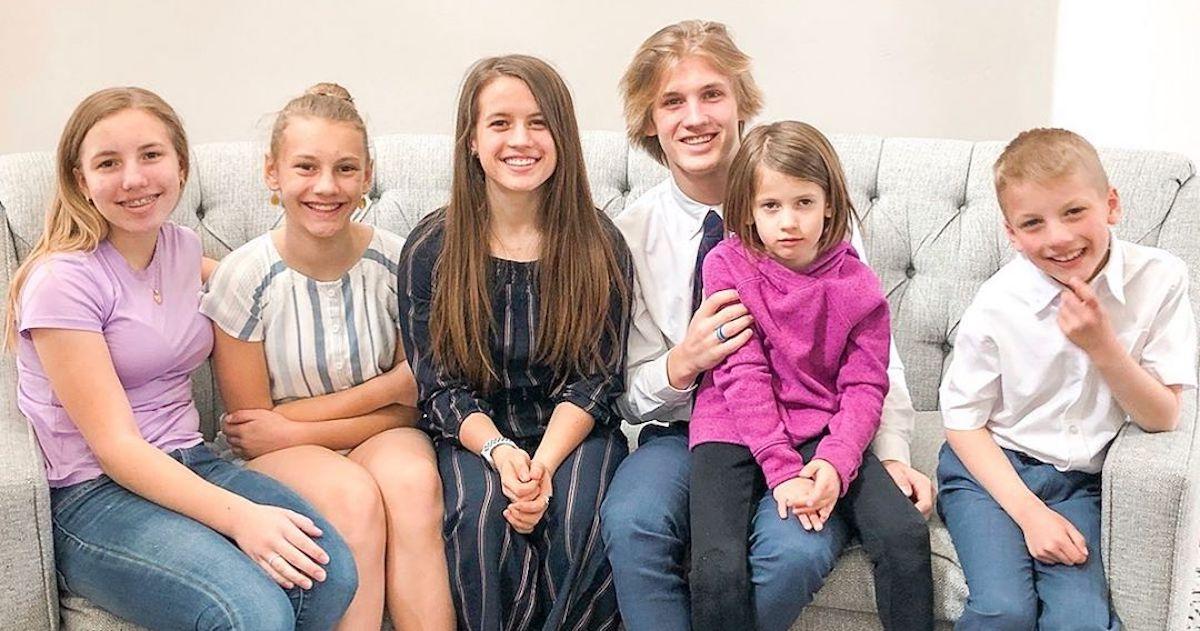 "In our house, when we take something away, it's because they have shown that they are not responsible enough to manage it," Ruby explains. "So we don't just turn around and give it back as soon as they start acting good. It has to be consistent over a minimum of six months. And that's showing it consistently in every aspect of their life."
When Chad said that was a new rule, Ruby asked whether or not he had ever gotten a privilege back before six months had passed. He said no.
"My bedroom was taken away for seven months, and you gave it back like a couple of weeks ago," Chad said.
"I've been sleeping on a bean bag chair since October," Chad says in the video, which was originally posted in May of 2020. 
He explained that he had told Russell that the family was going to Disneyland, which they weren't, and that he also pointed a BB gun at his younger brother's face.
"Chad showed that he was not able to manage himself sharing a bedroom with Russell," Ruby notes. When the Franke family moved, Russell was given the bigger bedroom, while Chad was not given access to having a bedroom.
Other punishments mentioned in the video were that Ruby had locked up all of the kids' electronics and the TV remotes in their home for an entire summer. Chad also hadn't had access to a cell phone in more than a year, and Ruby said that she was not planning on giving it back to him. Her daughter, Abby, also has had her phone taken away for more than six months, and Ruby explained that she would likely never get it back.
Chad, Eve, and Shari also admitted that they didn't have any friends.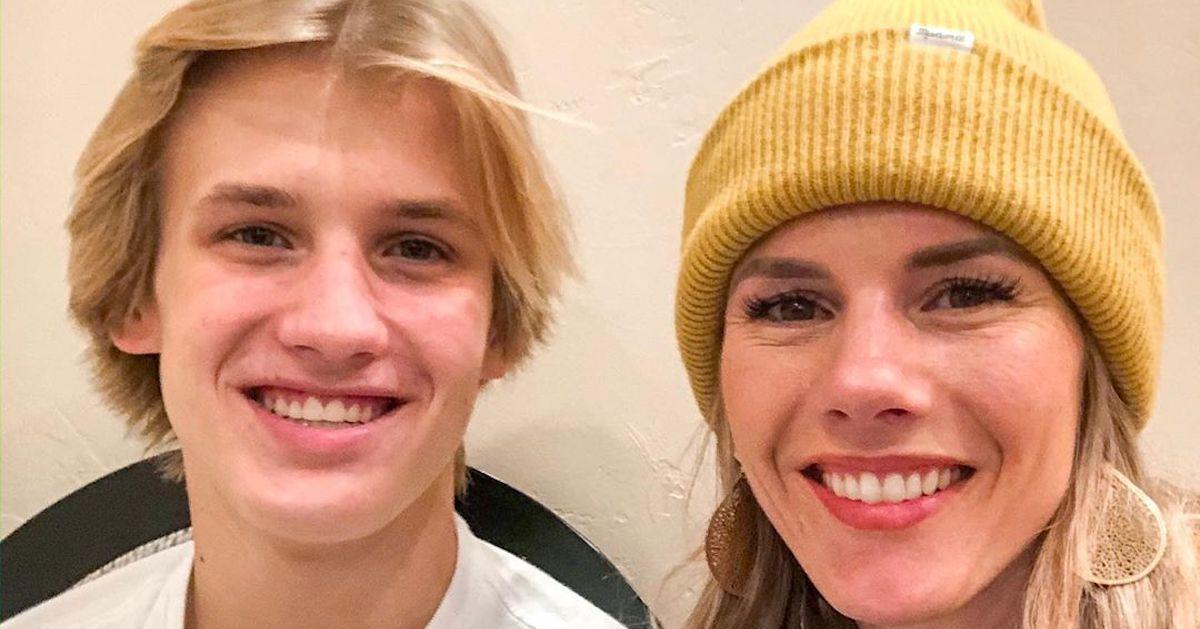 Viewers were alarmed that Chad Franke was sent to a camp for troubled teens.
In August of 2019, Kevin and Ruby filmed a sit-down video to explain why Chad had been absent from their summer vlogs. They said that, because of his behavioral issues, had been put in the Anasazi Foundation Wilderness Therapy Program for 10 weeks. Per its website, the program aims to "provide intervention services for troubled teens."
"It's an accumulation of things over years… and it's reached a point where Chad needs to develop some very basic maturity skills that he's going to need as an adult," Kevin explained.
This particular video, in addition to the comments made about taking away privileges for several months at a time, got many viewers concerned about the 8 Passengers family.
A Change.org petition was created on May 31 with the intention of getting Child Protective Services (CPS) to do an investigation on the family.
Neither Ruby nor Kevin has commented on the controversy. Both have limited or turned off the comments section on their respective Instagram pages as well.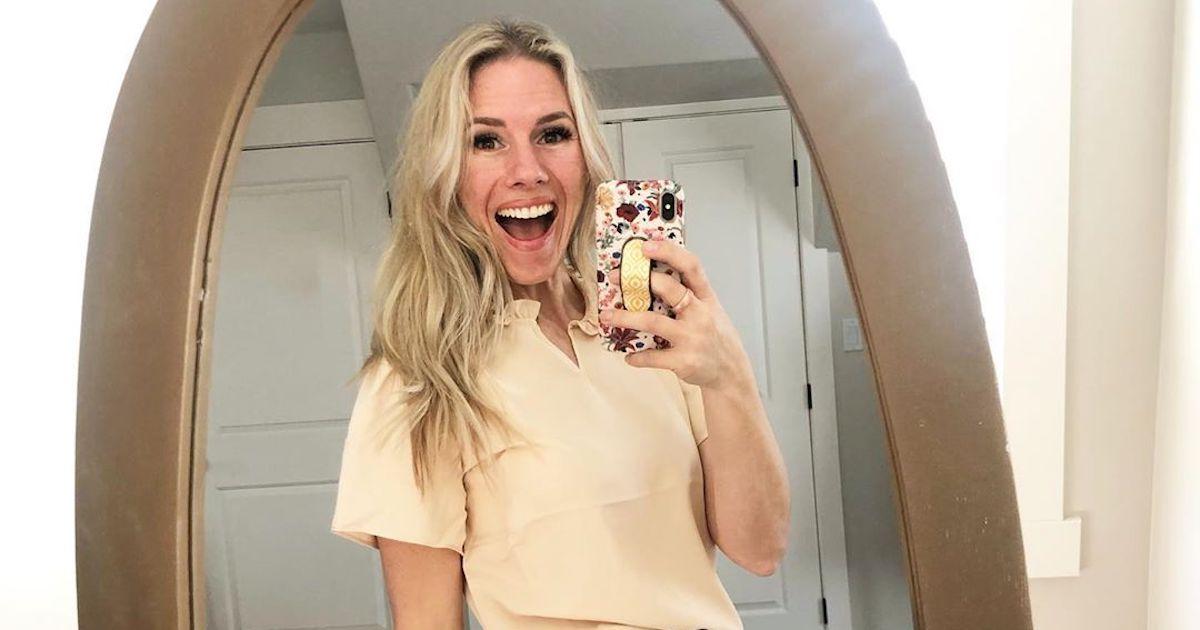 Ruby Franke has been arrested on child-abuse claims.
The mother behind a formerly famous family YouTube channel has been arrested under suspicion of two counts of aggravated child abuse.
Franke is listed on the Washington County Sheriff's Office's website as "in custody" after being arrested at 9:33 p.m. on August 30 in Springville, Utah. Her business partner was also arrested at the same time.
According to arrest documents seen by Fox 13 in Salt Lake City, a child climbed out of a window at a residence in Ivins Utah to get help, which led to the discovery of the abuse Franke is being charged with. The residence belonged to Franke's business partner, Jodi Hildebrandt, who was also arrested in the case.
The child ran to a neighbor's house to get help, Fox 13 reported, and asked for food and water. The neighbors noticed that the kid had duct tape on his ankles and wrists and decided to call the police.
Fox 13 reported that the child was taken to the hospital where they were treated for "severe" wounds, neglect, and malnourishment, according to the arrest documents.
After the first kid escaped the house, a second malnourished child was found in the same residence, according to Fox 13.
According to the documents, Franke filmed a YouTube video from the house just days before the arrest which "adds to Ms. Franke…being present in the home and having knowledge of the abuse, malnourishment and neglect," the documents say, according to Fox 13.