What was Larissa Borges's cause of death? The Brazilian fitness influencer has passed away on Aug. 28, 2023, and followers want answers.
It's with a heavy heart that we share the news that Larissa Borges, best known as a Brazilian fitness influencer, has passed away.
She was only 33 years old.
Larissa, who had over 30,000 Instagram followers before her passing, had her death announced by family members via an Instagram post on Aug. 28, 2023.
Since Larissa was seemingly healthy and in great shape, the news took fans by surprise. Now, many are wondering about the circumstances that caused her passing. Here's everything that we know.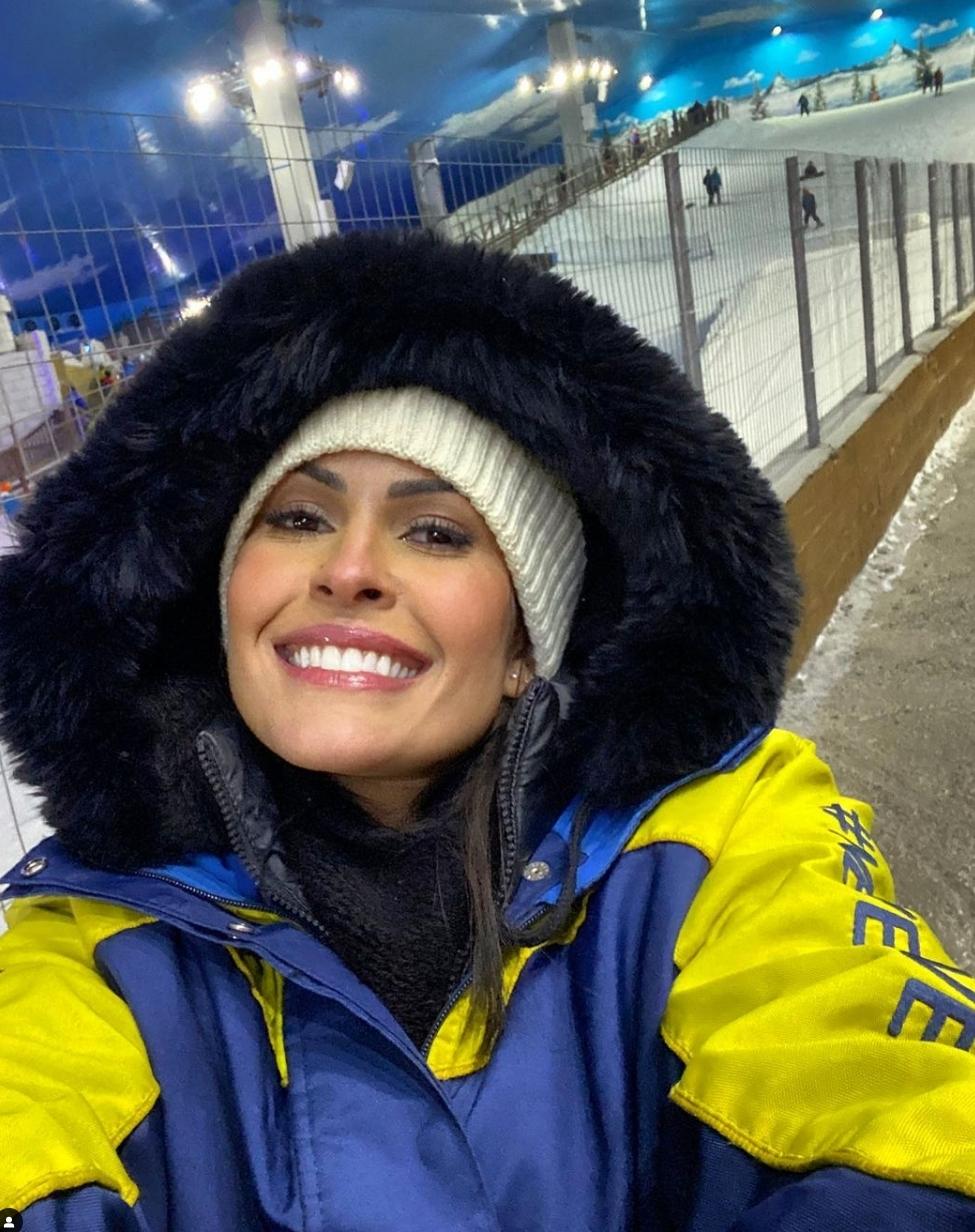 What is Larissa Borges's cause of death?
Prayers to the family. According to Marca, Larissa Borges passed on after suffering from two cardiac arrests. Interestingly, the site shared that a possible intoxication may have caused the first cardiac arrest to occur. However, an investigation into what caused the heart complications is in full swing.
According to reports, "narcotic substances" could be to blame.
"There is a report of a possible ingestion of narcotic substances, accumulated with alcoholic beverages," Deputy Gustavo Barcellos said, via the New York Post. "The body was sent for necropsy. We will try to search through laboratory tests for substances that she possibly consumed."
The site shares that Larissa spent her final days in a week-long coma and suffered a second cardiac arrest that led to her untimely passing. The influencer was traveling in Gramado, a Brazilian city, on Aug. 20 when she suffered the first cardiac arrest that led to her initial hospitalization.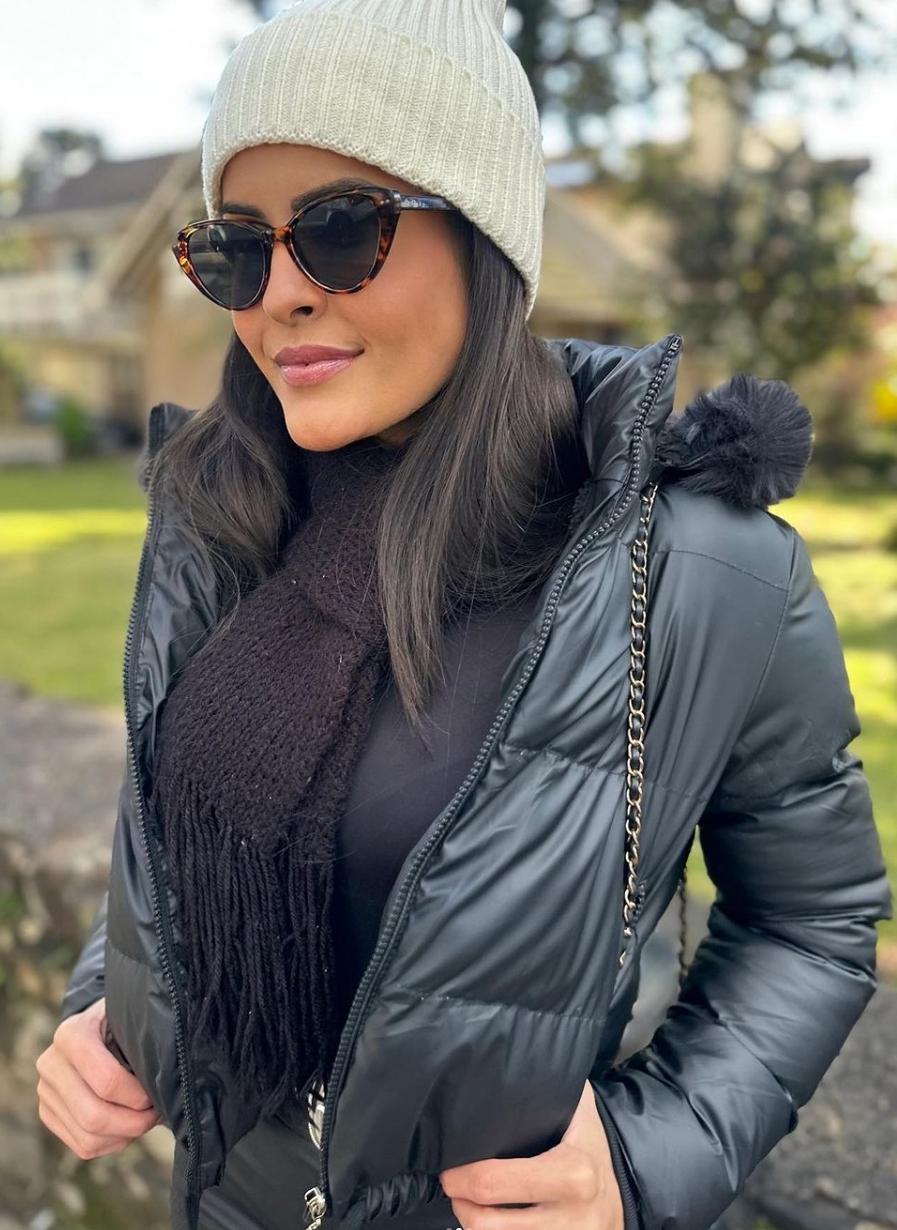 Once Larissa passed on, the Borges family took to Instagram to share their grief.
"The pain of losing someone so young, just 33 years old, and so kind, is overwhelming," the post read. "Our hearts are broken, and the longing we will feel is indescribable." The family highlighted her valiant fight for life, showcasing her courage in the face of adversity.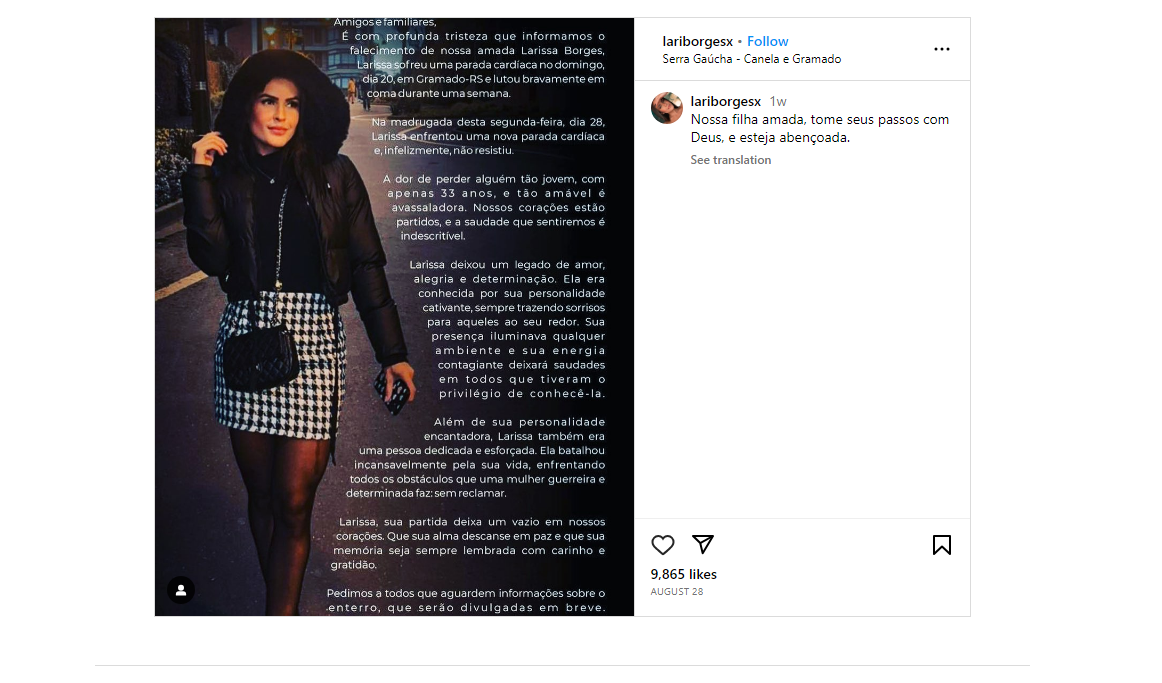 The family concluded the message by asking folks to provide financial support so they can transport Larissa's body from Gramado to her hometown, the Federal District of Brazil.
We would like to give our deepest condolences to the family, friends, and loved ones of Larissa Borges.